DANA Indonesia Best Performing Vendor 2021
---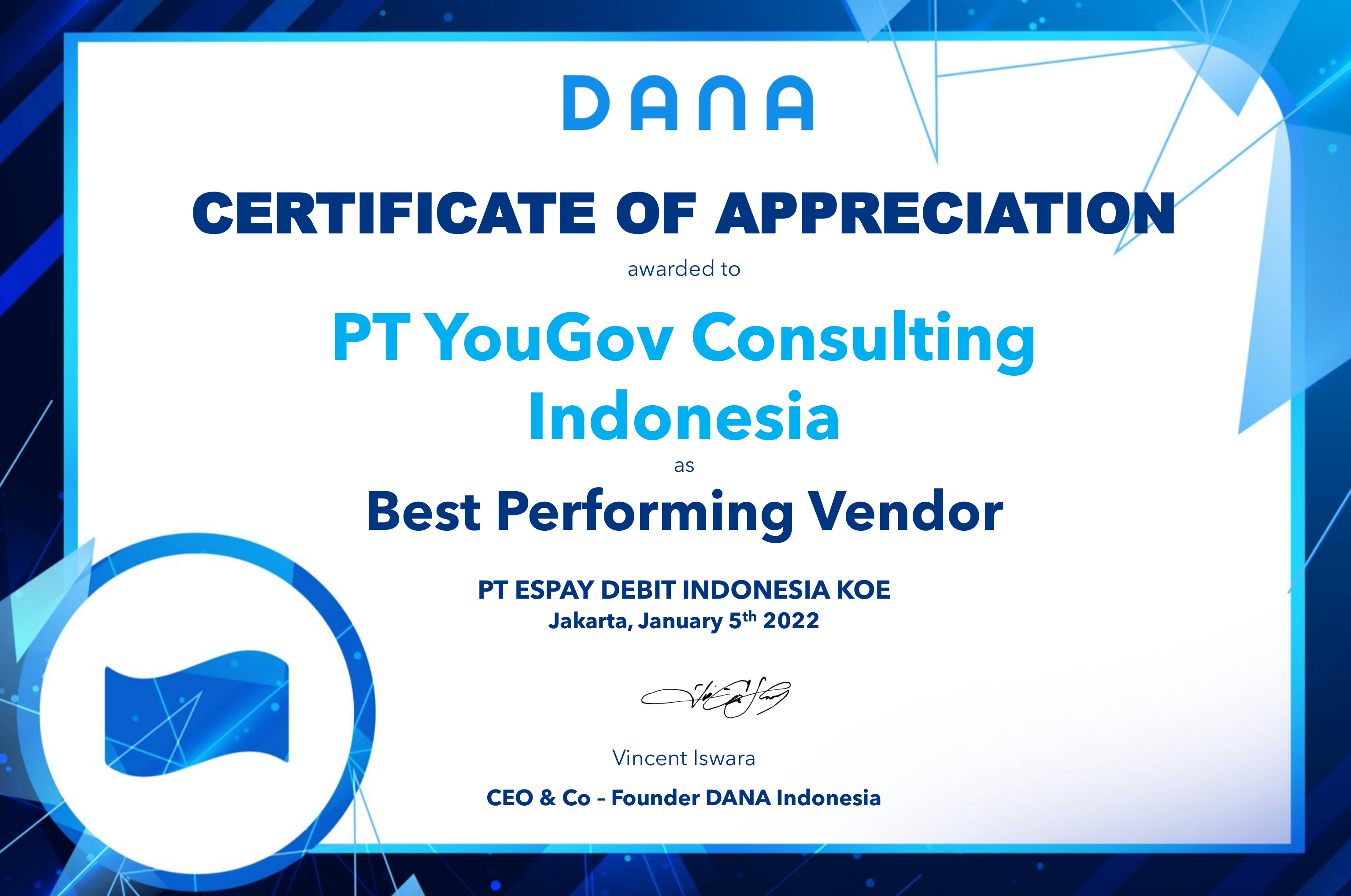 YouGov's mission is to bring the solution to create an effective end-to-end marketing plan for any business across sectors around the world. Plan & Track is one of the ultimate services we offer to brands to help them define their audience, track the effectiveness of each campaign and measure brand performance on a daily basis.
DANA Indonesia, one of the biggest e-wallet brands in Indonesia, is one of our satisfied clients. Since June 2019, DANA Indonesia has been leveraging our Plan & Track service for consumer market insights. And we are proud to announce that YouGov Indonesia has recently been awarded by DANA Indonesia as one of their Best Performing Vendor 2020.
Through our ability to tracking and evaluating their brand performance in an in-depth manner, we helped DANA Indonesia to understand more of the brand's unique selling point and identify the long-term impact of their marketing plans. We deliver accurate and insightful data that is regularly shared across the departments and successfully became their primary reference of data.
Want to know more about our services?
Book a free research consultation session with us now to discover how YouGov Plan & Track can help you understand the consumer market better!