Understand the Evolution of Payment Methods in Indonesia
---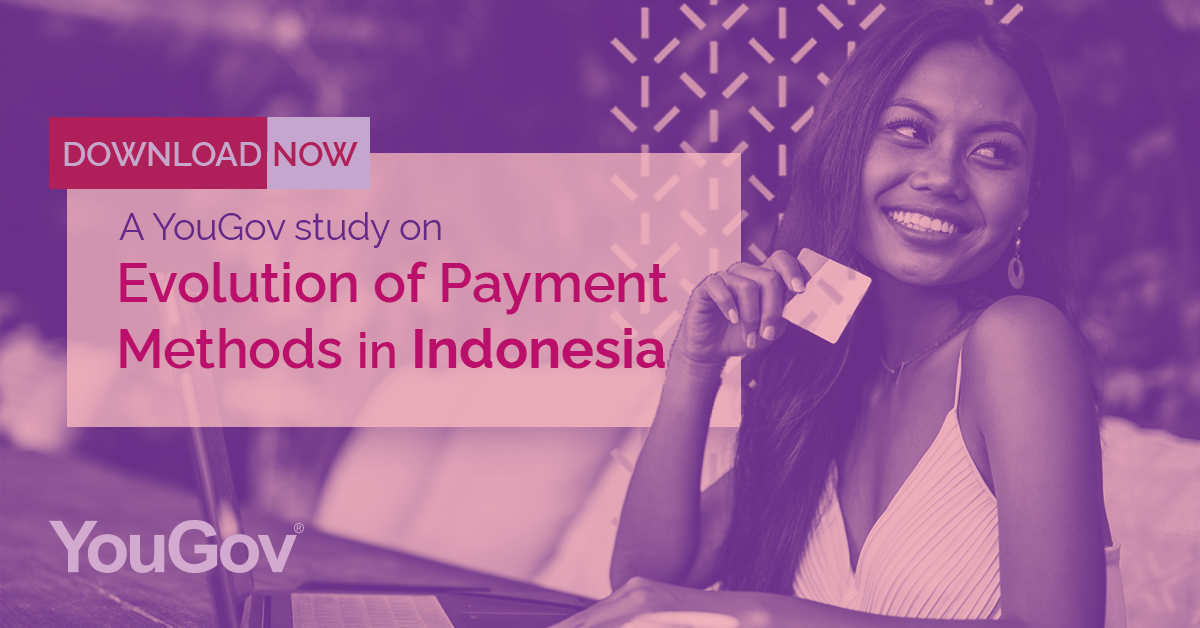 With the emergence of the Internet and mobile devices, new types of payment methods have developed rapidly in the past ten years. Primarily driven by the convenience that mobile and digital payment have brought to everyday transactions, more consumers have adopted it as one of their key payment methods for online shopping, in app payments and settling their bills. The promotions offered by mobile / digital payment providers have also attracted more users. But are we ready to embrace a cashless society?
YouGov, an international data and analytics group, investigates which type of payment methods Indonesian use most often in the past 12 months when it comes to online and offline transactions. We take a close look at the usage of credit card, E-Money Card, mobile/digital payment and E-Wallet, and some other investment products in Indonesia, with an aim to help financial institutions to find out what consumers like or dislike about different types of payment methods.
Download a copy of our study and understand the latest payment trends and consumer preference!

Photo source: Getty Image