YouGov takes a closer look at e-Commerce players in Indonesia, Tokopedia and Traveloka still take the lead.
Image Source: Getty
The e-Commerce industry continues to gain traction in Indonesia, with more and more players like JD.ID, Zilingo, Salestock and Jollychic popping up in the archipelago over the past few years. According to YouGov Profiles data, 76% of Indonesians believe that online shopping has made their lives easier, representing a four percentage point increase from same period last year.
Looking at the recently published BrandIndex Brand Health Rankings, of the top five e-Commerce brands, Shopee has seen the greatest improvement in its Index score, which measures overall brand health. Its score has improved 15.1 last year to 27.7 this year – an increase of 12.7 points. What has the e-commerce brand done to achieve the greatest improvement?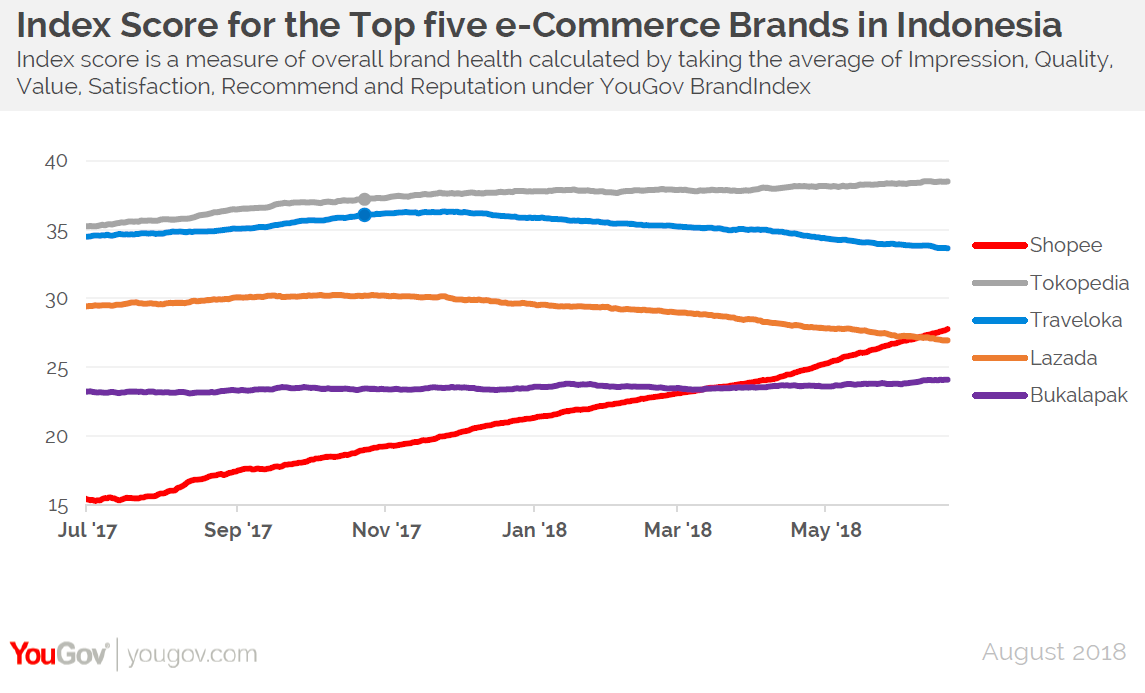 YouGov BrandIndex data points to the role of advertising in its improved brand health. Over the past year, Shopee ran several innovative advertising campaigns, including ones promoting its fast shipping, easy-to-use searching function, and customer service. Engaging popular influencers and artists, these campaigns seem to target more on the younger audience.
Shopee's youth-targeting strategy looks successful when compared to Tokopedia, the top ranked e-Commerce player. Tokopedia still holds a clear lead among shoppers aged 45 and above (with an Index score of 43.4 compared to Shopee's score of 18.5), However, the gap between the two brands is narrower when it comes to those aged 16 to 29 (with only a 2.5 point difference).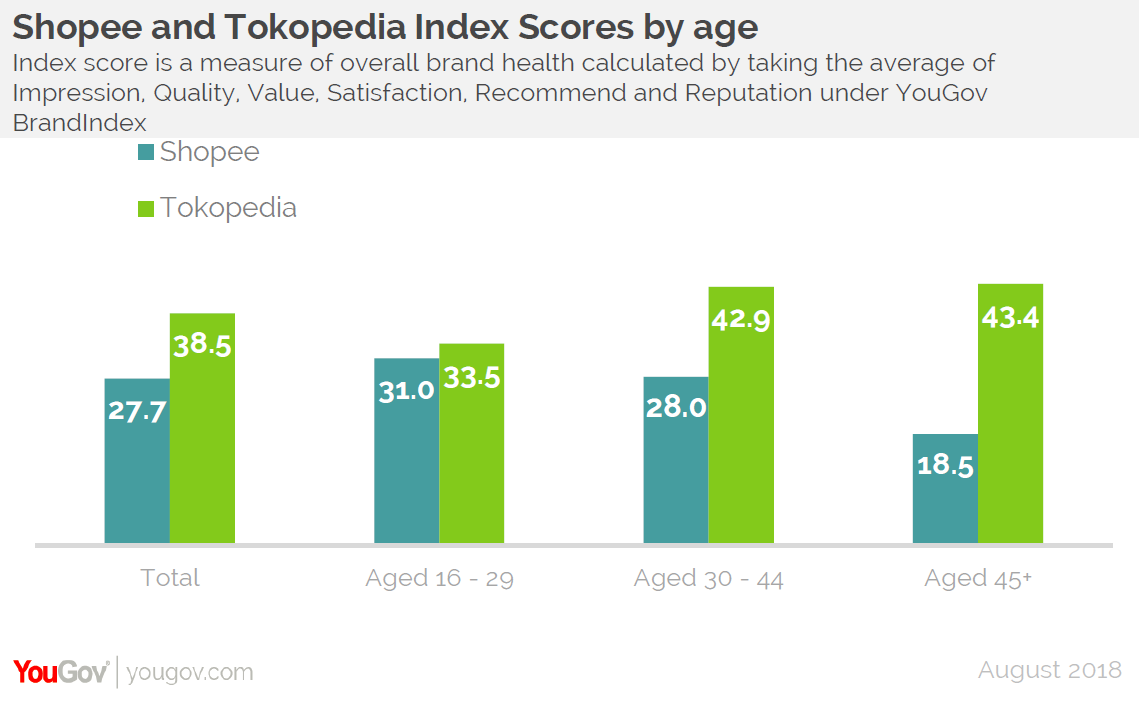 However, Tokopedia and Traveloka continue to be the top two brands in Indonesia's e-Commerce sector. Both lead Shopee across all six of the metrics that form the Index score (Impression, Quality, Value, Reputation, Recommend, and Satisfaction). Compared to Shopee, Tokopedia has a particularly strong lead when it comes to the Impression and Value metrics, while Traveloka demonstrates strong lead in terms of its Recommendation and Quality scores.
Who have a positive impression towards the top 5 e-Commerce brands?
YouGov has also looked closely at the group that has a positive impression towards the top five e-Commerce brands in Indonesia. The YouGov Profiles audience segmentation tool makes it possible to map and analyze a part of the population. Below are some examples of the audience with a positive impression of the top five e-Commerce brands.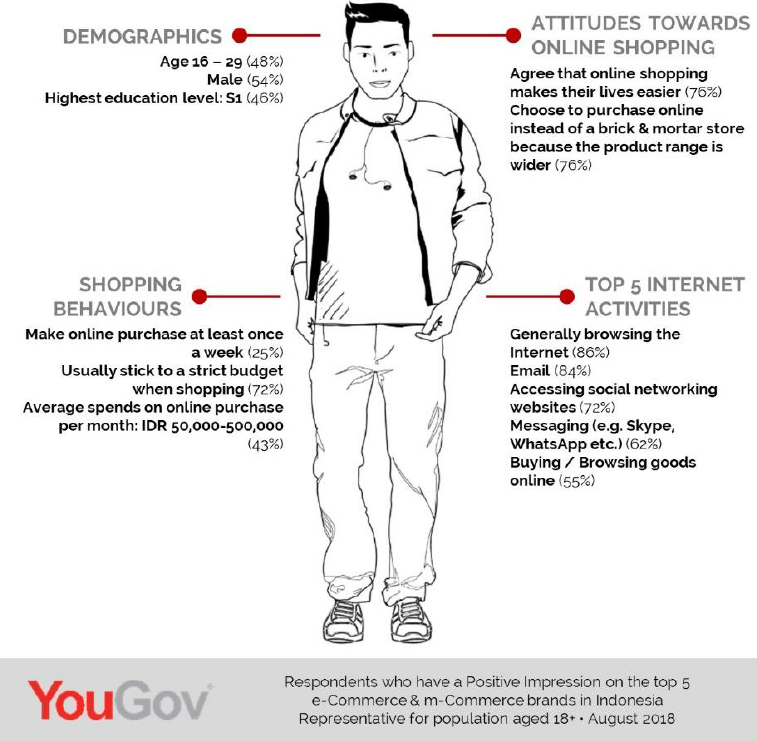 A typical audience that has an overall positive impression towards the top five e-Commerce brands is most likely to be aged 16 to 29 (48%), male (54%) and make an online purchase at least once a week (25%). A key reason for this audience to shop online instead of at a brick and mortar store is that they feel the product range offered online is wider (76%).